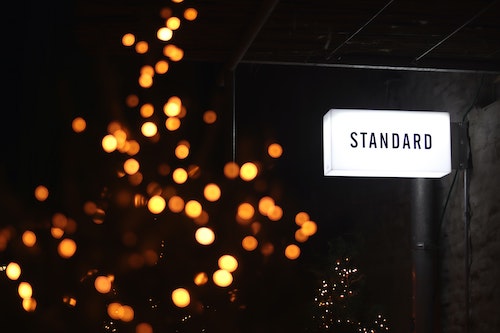 Should global ESG standards be introduced?
Despite the fact that ESG (environmental, social and governance) is not a new concept anymore and there has been increasing effort from standard setters, regulators and policy makers, there remain no mandated global standards for ESG reporting.
While there are global standards adopted around the world such as the Accounting Standards, the Product Standards, the question is 'should global ESG standards be introduced'?
Since the 2008 financial crisis and the introduction of the Dodd-Frank Act, trade associations representing the financial services industry often cite high compliance costs as a reason the 2010 law needs to be rolled back.1 Will another global standard for ESG prove to be too much? The World Economic Forum argues it is not.
In September 2020, the World Economic Forum, in collaboration with members of the International Business Council and the Big Four accounting firms, published a set of ESG metrics called Stakeholder Capitalism Metrics. The recommendation set out a baseline of 21 core ESG metrics that all companies in all sectors should be able to report and 34 expanded metrics that include a wider value-chain scope.
The World Economic Forum encouraged investors to back globally accepted ESG standards because: a) The global ESG standards are supported by the businesses; b) The standards set out a concise set of universal and comparable ESG metrics; c) They focus enough to get every company reporting; d) They are more than just climate change; and e) The World Economic Forum's IBC has influence over the creation of globally-accepted ESG standards.
It is likely to take several years, in our opinion, before global ESG standards are established and adopted, however the effort to make it happen is plausible and businesses can do much to support it.
1Llewellyn Hinkes-Jones, How Much Did Dodd-Frank Cost? Don't Ask Banks, Bloomberg Law: Banking, February 2, 2017.
How can we help?
At Forefront Future, we have a great passion to provide innovative and agile software solutions for ESG (Environmental, Social and Governance) data management and investment screening to financial institutions. For further information on how we can asist with your business, please do not hesitate to contact us.
Request Demo
Our enthusiastic team is extremely eager to show you a demo of how our software can support your business.
Contact Us
For information on how to request a demo or if you would like more information about our company and software, please do not hesitate to contact us using the following details.